Contract Surety
Contract surety bonding protects a project owner from financial loss should the bonded contractor fail to fulfill the contract in accordance with it's terms and conditions. Performance bonds are usually packaged with payment bonds.
Is a bond which provides financial assurance that the bid has been submitted in good faith, that a contractor will enter into a contract at the amount bid, and will provide the appropriate performance and payment bonds. These bonds are used by obligees (project owners) to pre-qualify contractors submitting proposals.
A performance bond guarantees performance of the terms of a contract. These bonds frequently incorporate payment bonds (labor and materials) and maintenance bonds. Bonding ultimately aims to protect the project owner from financial loss should the contractor fail to perform the contract in accordance with its terms and conditions.
Payment Bond
A payment bond covers payment of subcontractors, laborers, and materials suppliers associated with the project. Payment bonds are issued for the protection of those supplying labor or materials to a particular bonded project.
A maintenance bond guarantee upkeep (maintenance) of the completed project for a specified period of time after completion. These bonds protection from defective workmanship and/or materials.
A supply bond, also referred to as a material supply bond is essentially a performance bond except rather than guaranteeing completion of a particular project the obligation is for the supplier to fulfill a materials procurement agreement at the price offered for the term of the agreement.
AIA Standardized Forms
Please devote some time and effort into organizing and submitting your application. Incomplete performance bond submissions do not help you. Informal financial statements (compilations) are only acceptable for very small bond requests. Tax returns are NOT financial statements and are never acceptable in lieu of the same. Clear, professionally prepared contract surety applications GET ATTENTION!
Qualifying for and obtaining surety bonds is like applying for a significant unsecured line of credit. If you have never accomplished bonded work or participated in preparing a contract surety bond submission, we really, REAAAAALLY recommend that you read this publication of the Associated General Contractors of America and National Association of Surety Bond Producers.
the "Basic Bond Book"
The following link contains a very short publication of the Surety Information Office (SIO) which clearly explains the bonding process in plain language.
How to Obtain Surety Bonds
PUBLIC PRIVATE PARTNERSHIPS & SURETY BONDING
The American Subcontractors Association in collaboration with the National Association of Surety Bond Producers and the Surety and Fidelity Association of America, have produced the following compendium of P3 laws and current bonding requirements. As the popularity of public private partnerships grows, these laws and the performance bond requirements will change.
Public-Private Partnership Laws in the States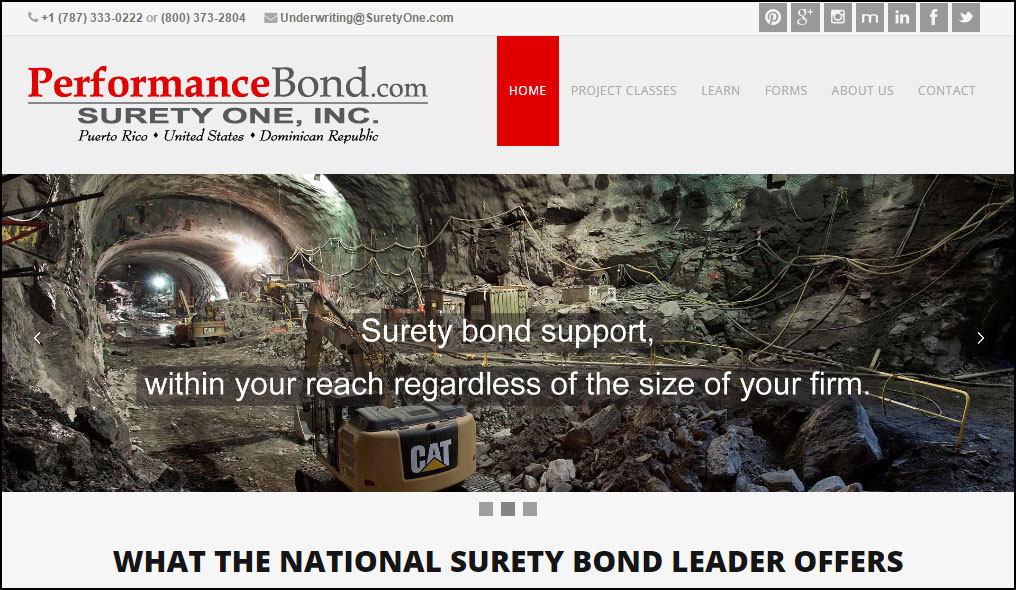 Visit our performance bond site for forms and educational materials about contract surety.